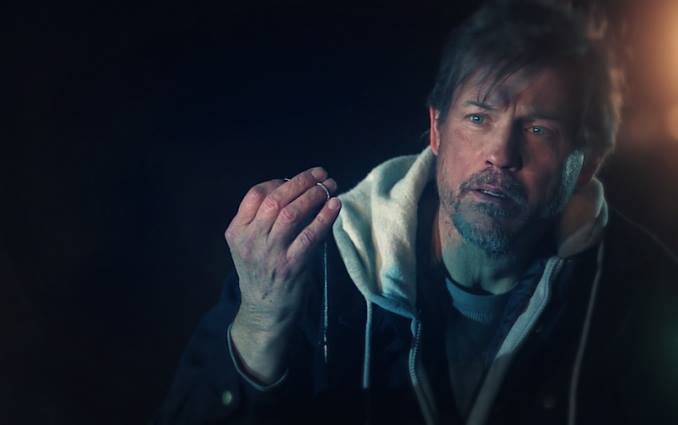 He was chosen…
The Shelter now on DVD! Get it here! https://goo.gl/VKqBTz
Or watch on VOD here: https://goo.gl/XbV3vU
Synopsis: Widower and homeless man Thomas (Michael Pare) finds shelter for the night when he falls upon a vast two story house with the lights on and an inviting open front door. He strolls on in thinking he just caught a lucky break and for a while, it would appear as though he did. Inside, with nobody in sight, he finds all of the comforts that he used to have. After taking a bath, feasting wholeheartedly on some food and relishing the silliness on the tube, he gets some well-earned shut eye.
All is well until a restless Thomas wakes up in a panic and finds a loaded revolver resting on his lap. Baffled, he picks up the weapon, checks the barrel and notes that it is fully loaded. A visceral sense of unease invades him immediately. Something is very wrong and he decides that it is time to leave. Alas he finds out swiftly that the premises won't let him depart. The doors are all locked, and the windows puzzlingly cannot be opened or broken. Destiny has brought Thomas to this place. Will he survive the ordeal?
The Filmmakers: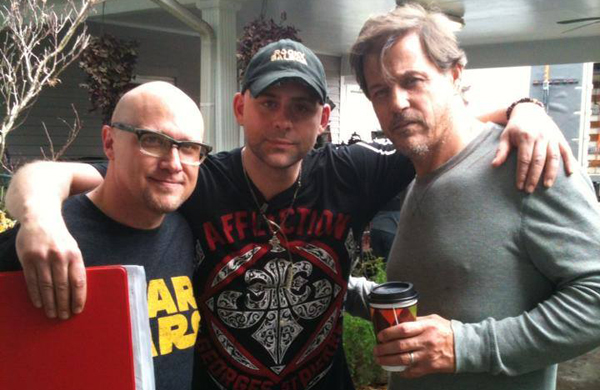 John Fallon (Writer, Producer, Director): John Fallon (center) has had eight of his screenplays produced into full feature films including "Deaden" (which he also starred in and co-produced), "Recon 2022" and "Recon 2023" (both of which he also starred in and co-wrote), "American Muscle" (which he also starred in). John Fallon has also acted in films such as "Saw II", "100 Feet" opposite Famke Janssen and more recently in the French sci-fi hit "Dead Shadows". As a director, John helmed the music video for the hit song "Gasolina" by Daddy Yankee and the award-winning short film "The Red Hours". Since the year 2000, John has also been at the helm of one of the most successful horror movie websites in the world called Arrow in the Head, part of the JoBlo Movie Network, which led him to being a member of the Jury at the Sitges Film Festival and at the Fantastic Fest Film Festival. www.john-fallon.com/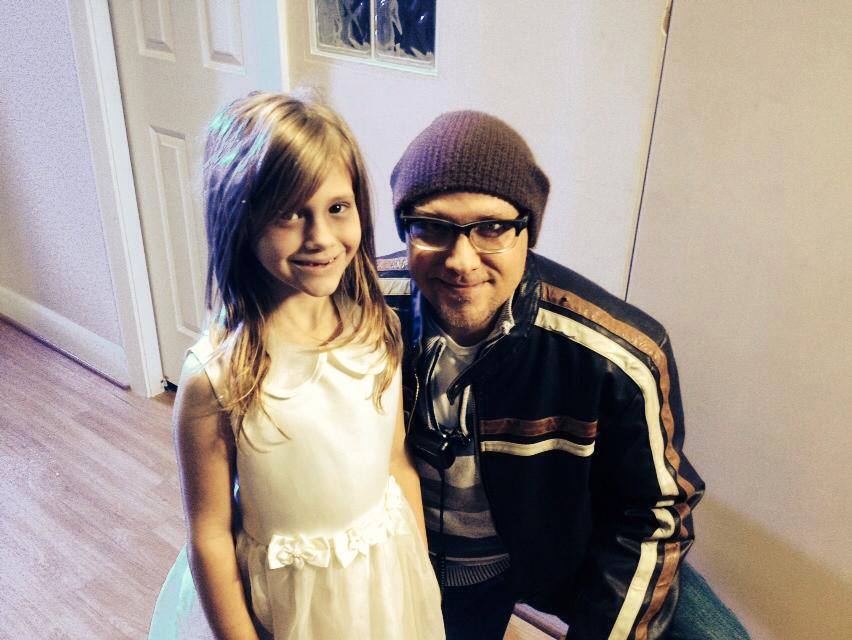 Donny Broussard (Producer): A writer that works hard to bring his own brand to his readers. His short film This Way To You earned him the gold award at NOVAC, and his documentary Little Houses played theaters around the south and is currently airing on the Documentary Channel. He was the Director of Photography on John Fallon's award winning short film The Red Hours and is the mastermind behind the popular comic book and short film Vamped. Donny has over 15 years of production and design experience and earned his BFA in multimedia from the University of Louisiana . www.facebook.com/pages/Satanic-Mechanic-Productions-LLC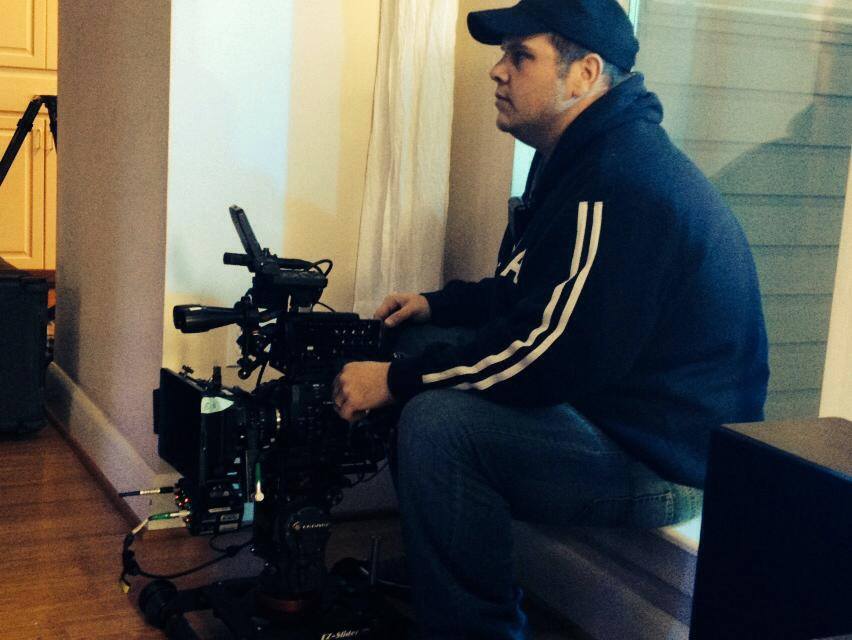 Bobby Holbrook (Director of Photography, Editor, Colorist): Holbrook is a second generation director, producer and cinematographer. He is also a production manager and part owner of Holbrook Multi Media, a 36-year major production house. Working on set since he was 7, he has allowed himself to be involved in most every aspect of the business as producer, grip, gaffer, shooter, DP, director, editor and colorist on countless documentaries, Indie & Feature films, long form presentations and hundreds of regional and national TV commercials. http://holbrookmultimedia.com/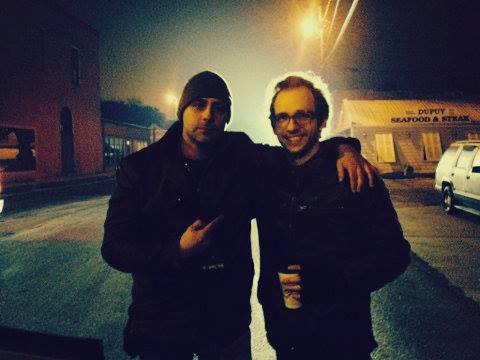 Thomas Wilson (VFX supervisor): Thomas is a talented up-and-coming VFX artist. He has lent his considerable skills to films like "Men in Black 3", "Gangster Squad" and the upcoming James Wan spook fests "The Conjuring" and "Insidious: Chapter 2". He is co-owner of Null Effects. https://www.facebook.com/nulleffects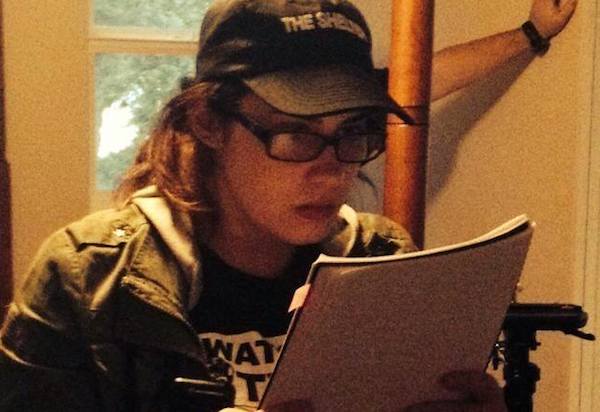 Erin Bennett (Production Manager): Erin Bennett is a Writer/Production Manager with a strong desire to unleash her twisted brand of horror on the cinematic universe. She has been carving out a name for herself in the Louisiana film community by working her way up from Production Assistant to Production Manager. She was the Production Manager on John Fallon's The Shelter, and is currently working on a slate of films with her writing partner, Donny Broussard. She is both story editor and writer on the comic book, Vamped.