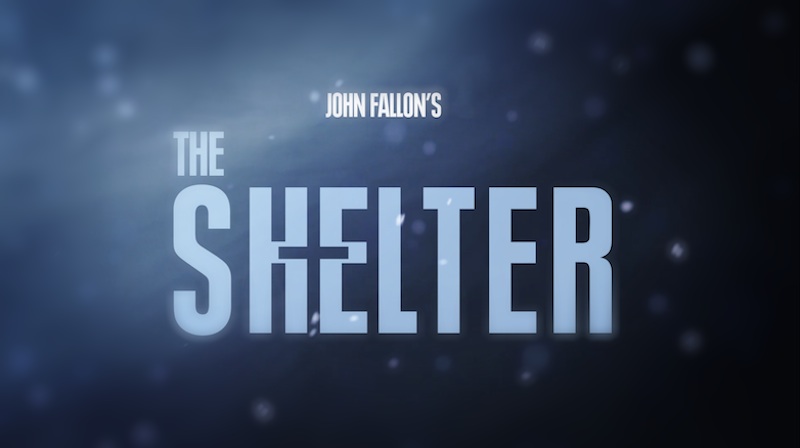 Here are some of THE SHELTER REVIEWS that have surfaced since its release! Thanks to all who have supported the film. The many ways you can watch THE SHELTER here!
LA TIMES: "John Fallon's "The Shelter" is remarkably ambitious. It's a concise genre piece that doubles as a heavily metaphorical character sketch. More B-movies could stand to be like "The Shelter," which at least tries to tie its darkness to something real. – READ THE REVIEW HERE
THE MOVIE GUYS: "Writer/director Fallon has not delivered a happy affair, nor has he delivered a goose bumps thrill ride. He insists on a slow burn into one man's damaged soul. He searches out the big questions that torture some and delivers visual Catholic and Christian symbolism that makes us think rather than squirm. The film is a paradox of sorts that can almost be labeled as a faith-based thriller. But with the subjects of infidelity, alcoholism, suicide coupled with open sex scenes, violence, and touches of horror, this unusual mix with its strength in faith delivers a taboo of sorts to a non-secular audience." – READ THE REVIEW HERE
THE HOLLYWOOD NEWS: "The Shelter is the directorial debut of John Fallon who, up until now, has had a steady career as an actor and writer. His first venture running things highlights a lot of visual flair and a head full of ideas. A tale of one man's existential plight, the horrors within The Shelter aren't your usual jump scares or buckets of blood. Imagine being trapped, watching a movie of all your greatest mistakes with no way to turn it off, that's way more horrifying than anything Carpenter could dream up. " – READ THE REVIEW HERE

STARBURST MAGAZINE: "For all its anger and impressive visuals, The Shelter is a meditative piece about moving from confusion to the acceptance of something perhaps cannot be fully understood. Fallon's piece is piercing as a disconcerting family dreamscape." – READ THE REVIEW HERE
SCIFINOW: "The Shelter swirls Christianity and Silent Hill-levels of guilt to torment its protagonist, and Fallon's strong visual style combines with a very strong turn from Pare to good effect. There's a confidence to Fallon's choices too, as he gives us a not particularly likeable protagonist and maintains a sombre tone throughout this emotionally raw journey." – READ THE REVIEW HERE
AINT IT COOL NEWS: " Writer/director John Fallon conveys this theme of loss and regret clearly and expertly. Sure, that makes for the exact opposite of the feel good movie of the year, but it does make for a pretty fantastic character study of a man who has crumbled to almost nothing.Pare really gives it his all here, plunging to emotional depths I never thought he was able to do and doing them with a real sense of soul. – READ THE REVIEW HERE!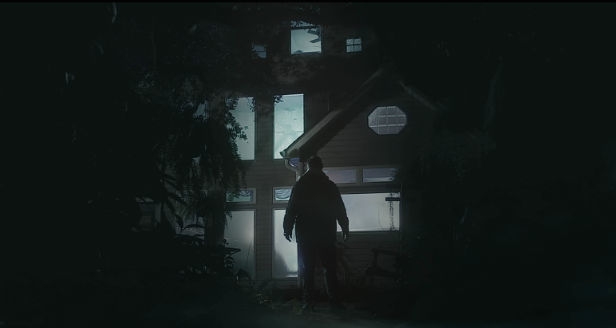 SCREAM HORROR MAG: "Whilst Fallon's film will probably polarize most audiences, as it boldly goes where most films daren't – relating a somewhat incongruent tale that does anything but spoon-feed viewers; in my book, that's the epitome of the kind of films people need to be queuing up to catch instead of the spate of Hollywood horrors that don't even try to get the audience's grey matter muscles flexing." -READ THE REVIEW HERE!
HORRORNEWS.NET: "It reminded me a lot of the films of David Lynch and Roman Polanski and is just a very strong, intelligent character-driven piece that is sure to satisfy viewers. You can tell that a lot of passion went into this film. Pare shows us just how talented of an actor he truly is with this performance. Highly recommended!- READ THE REVIEW HERE
ADDICTED TO HORROR: "John Fallon has created a dark tale that nurtures the bleak side of storytelling (without a pronounced score, which only adds to the creepy factor), and that bleakness is introduced early, and never truly relents as the pic progresses. Fallon's understanding of bone chilling visuals and his ability to transform depressing realities into heart-crushing stories is admirable and then some. – READ THE REVIEW HERE
MORBIDLY BEAUTIFUL: "Fallon is confident in the story he is telling and purposefully lets the story unfold for his audience. If you're looking for a movie that's more emotional scar tissue and ghosts of past decisions, and less about paranormal activities, then THE SHELTER is the movie for you." – READ THE REVIEW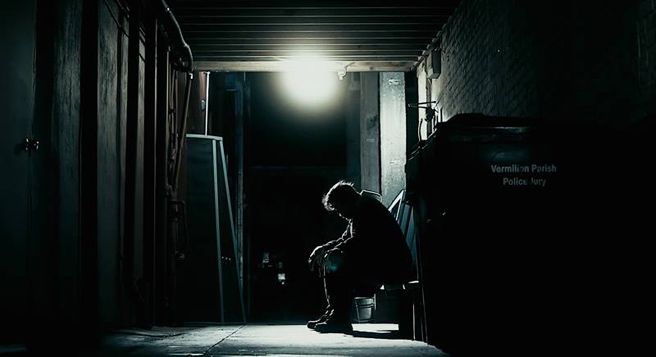 RAVENOUS MONSTER: An unsettling-at-times psychological drama, but horror fans may have to temper their expectations. Regardless, though, Fallon's maiden voyage is a well-executed descent into one man's dark state of mind and it's as indie and it gets. In that regard it must be considered a huge success. General cinephiles will have a lot to marvel at here." – READ THE REVIEW
NIGHTMARISH CONJURING: "The film is beautifully done. John Fallon made excellent use of ethereal lighting to get his vision across. The use of bright lights against the darkened backdrop brings you in, a lot of it feels like the diffused lighting one encounters in a church under natural lighting through stained glass windows, I suspect that's not an accident." – READ THE REVIEW HERE
THATMOMENTIN: "Fallon mixes some effectively creative imagery and impressive visuals in among the often dreary grey overtones. – This is all Pare!" READ THE REVIEW HERE
THTERROR TIME: "Looking at THE SHELTER as whole, I believe that (John) Fallon was so personally immersed on every aspect of this film even without getting a credit on it. Taking on many positions including producer, executive producer, stunts, writer and director for the film, you see how personal and a journey deep within." READ THE REVIEW HERE
TWISTED CENTRAL: "Fallon doesn't do any hand holding here. He lays out a story and leaves it to his audience to decide what is actually happening. I suspect true fans of the psychological thrillers will enjoy it. It's a frighteningly beautiful tale that will leave you breathless." –READ THE REVIEW HERE
THE MOVIE ELITE: "I was lucky enough to see John Fallon's The Shelter recently and it has haunted me ever since; it manages to be unique which is something we rarely see these days. Michael Paré gives one of his finest performances to date as a man who "had it all" but lost it due to his own poor choices." – READ THE REVIEW HERE
HORROR SOCIETY: "A one man show by an extremely talented actor capable of omitting every emotion in the book in under an hour and a half. It's a dark, psychological drama that'll hold you by the throat with stark claustrophobia. I enjoyed it." The Shelter isn't a movie about redemption, it's a movie about remorse, revenge and reawakening old thoughts that should have stayed buried." – READ THE REVIEW HERE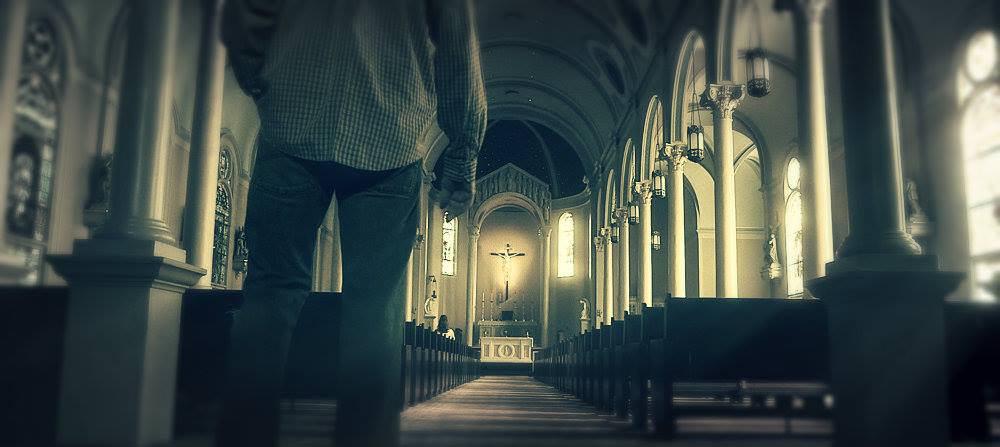 ICONS OF FRIGHT: "THE SHELTER is most definitely the smart man's horror film, putting more effort into giving its viewers a character study of a man, lost and broken and forced to face and overcome the past mistakes that caused his life to spiral out of control. It's great to see Pare shine again, he really gives a powerful performance!" – READ THE REVIEW HERE
HORROR FUEL: "What John Fallon has created with The Shelter is not what one might consider traditional horror story, rather it's the kind of horror one who is harboring feelings of guilt and regret might experience. After all, the pain and darkness one feels within can be the most horrifying of all. Fallon could be trying to say that rock bottom may not actually be the furthest one can reach when they fall.It's dark and introspective, and has a very Twilight Zone feel about it." – READ THE REVIEW HERE
AFTER MOVIE DINER: "It's clearly a very personal, intelligent work of art by an emerging, talented filmmaker and an aging character actor showing he has depth and range with challenging material." -READ THE REVIEW HERE!
HORROR SOCIETY: "The Shelter is, though, is a one man show by an extremely talented actor capable of omitting every emotion in the book in under an hour and a half. It's a dark, psychological drama that'll hold you by the throat with stark claustrophobia. I enjoyed it." – READ THE REVIEW
CINEMA CRAZED: "The film asks more questions than it answers and how it leaves a lot to interpretation suggests that Fallon knows his audience is not to be taken for idiots and they can handle a bit of thinking with their movies. To carry this movie, a strong actor had to be chosen and Michael Paré gives an amazing performance as Thomas. He imbues the part with an underlying sadness." – READ THE REVIEW HERE!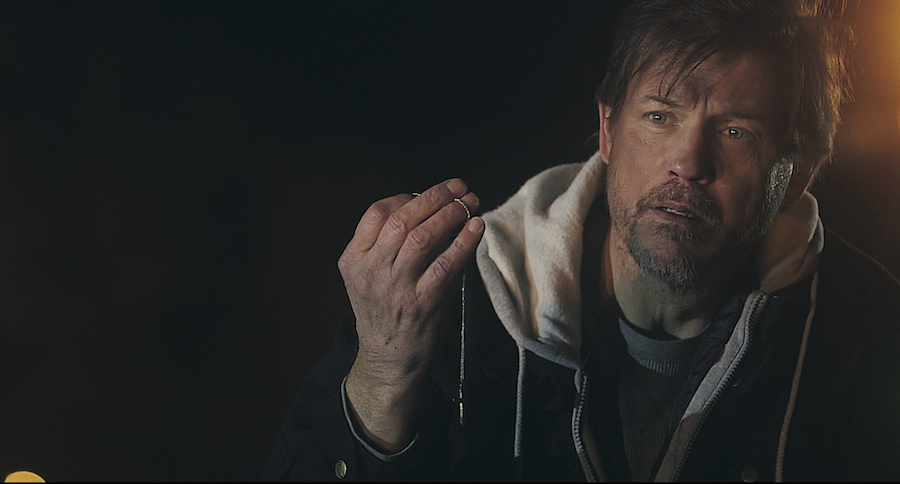 THIS IS HORROR: "The Shelter is pretty much a one man vehicle for Michael Pare who is never anything but captivating as he owns the screen. It's not easy to hold an audience's attention for an entire movie, but the combinations of Pare's experience as an actor and Fallon's energy, vision and storytelling style is both entrancing and intoxicating.For those who are prepared to engage with it The Shelter will run deep and resonate within for a long time after the credits have rolled." – READ THE REVIEW HERE!
MOVIERAMBLINGS.COM: "Director John Fallon keeps the audience on their toes, as well as off balance, with a series of scenes that practically force the viewer to pay attention. From what appears a simple opening the film opens up into musings on life, love, loss, suffering and redemption." – READ THE REVIEW HERE
DREAD CENTRAL: "Paré, doing most of his acting alone and in relative silence, is a standout. He's got to carry this whole film on his shoulders, and he does it ably. It's Paré's parade, lock and stock. Overall The Shelter is enjoyable, well made and ably acted. It is definitely worth a look for fans of psychological slow burns." – READ THE REVIEW HERE
SADIE DUARTE: "The Shelter brings to the fore the dilemma between what is right and what is wrong. I cannot think of a better actor than the very talented Michael Paré to show spectators Thomas's psyche and how bad deeds could make us live our earthly life in hell." – READ THE REVIEW HERE
DIGITAL JOURNAL: "Michael Pare is transformative in the role, and he builds his character from within. Pare commands the screen for the entire duration of the film. John Fallon did a brilliant job writing the script, as well as directing and producing the movie. It garners an A rating. " READ THE REVIEW HERE
SUPERMARCEY: "THE SHELTER is one of those special indie films that comes along out of the blue and completely floors you. Since watching this film, I haven't stopped thinking about it and its deeper meanings. You know you have seen something special when it leaves you shaking and wanting more. A fine film, that fit me like a glove. – READ THE REVIEW HERE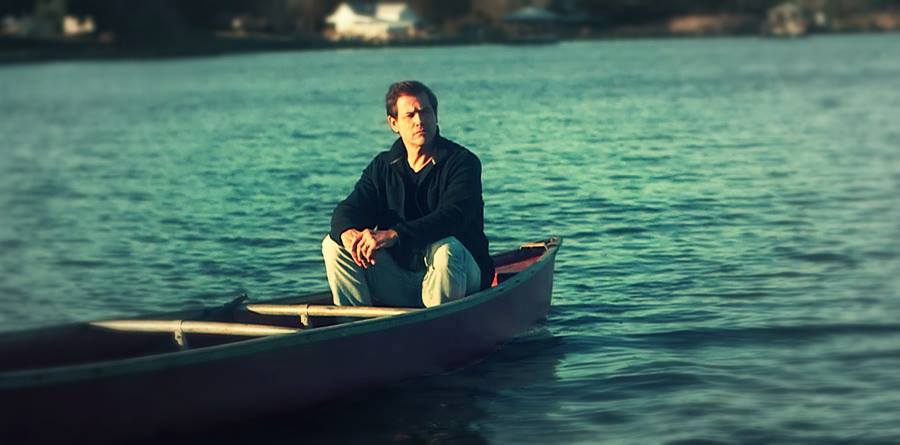 TALES OF TERROR: "Observing a desperate man for over an hour struggle with what could be the last minutes of his life is a guilty pleasure. This is a cunning mindf*ck with a religious and spiritual layer that's not for everyone." READ THE REVIEW HERE
HORROR DNA: "There is something to be said when it comes to the directing of John Fallon; since this is his first feature. The look of The Shelter is as stark as the tone, but that's a good thing. Filling the screen with warm color tones and cheerful music would detract from the story. Not all is sad, though, as there are a few moments of retribution towards the end; but be prepared to bust out the tissues." – READ THE REVIEW HERE
CRYPTICROCK: "The Shelter is very different in a good way. It makes people feel mix emotions such as fear combined with sadness because it has the power to deliver several emotions at the same time, and that is what people look for in a good movie." – READ THE REVIEW
CML VIDEO REVIEW – WATCH THE REVIEW HERE
NERDLY: "The Shelter is at its core a one-man production, with Michael Paré carrying the film entirely on his shoulders and often without saying so much as a word – often backed only by atmospheric visuals and a strong, sullen, score. And Paré revels in it, easily giving his best performance since the actors early 80s heyday." -READ THE REVIEW HERE
KICKING THE SEAT: "The Shelter becomes a moving exercise in faith and self-reconciliation" – READ THE REVIEW HERE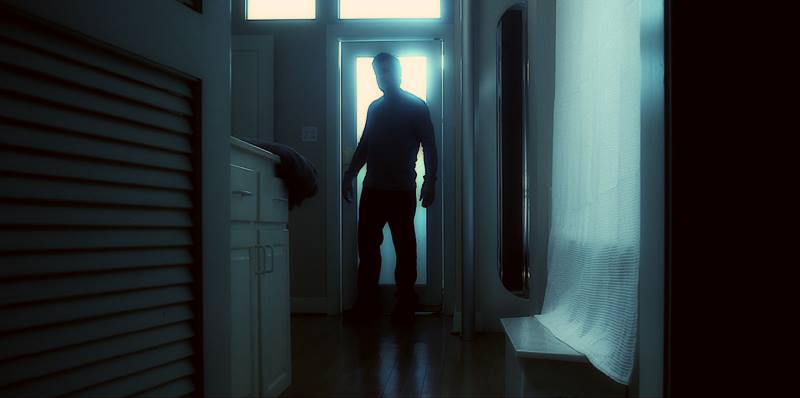 GBHBL: "It's a movie that lives & dies on its lead's performance as much of this film is focused on his reactions to the events unfolding in front of his eyes. Thankfully Michael Paré does an excellent job of portraying a man haunted by his own guilt, desperate to forget everything in the the nearest bottle of booze." READ THE REVIEW HERE
SEARCH MY TRASH: "Not your everyday spooker, though rooted firmly in the uncanny it avoids by and large genre clichés let alone formulaic storytelling and instead presents us with a very labyrinthine narrative that avoids explaining everything away and intentionally pushes the doors wide open for interpretation." WARNING: The review sports some SPOILERS, read at your own discretion!– READ THE REVIEW HERE
BRITFLICKS: "It's an uncomfortable watch as real become unreal! THE SHELTER broods on the edges of hope, but like all falls from grace, rock bottom is as high as Thomas will ever get and this story rubs him into the dirt like a discarded cigarette." – READ THE REVIEW HERE
FROMDUSKTILLCON: "The Shelter is a beautifully crafted movie that every horror fan should see. It's clearly a love letter to the genre. If you love movies that don't spell everything out for you and leaves it up for debate and discussion, then this is the movie for you. I personally can't give it high enough praise for accomplishing what it did. You owe it to yourself to check it out ! – READ THE REVIEW HERE!